100's Of People Are Talking About Us!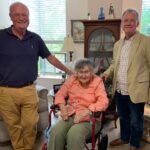 "Thanks again for everything Mary… Never Fear Downsizing Solutions Is Here!
When my mother had to downsize and move into a one-room studio in an assisted living facility, my brother and I were at a loss for where to begin. Fortunately for us, Mary Dilly, owner of Downsizing Solutions, was recommended to us. She immediately took the lead and organized everything, and I mean everything. Her team was prompt, meticulous and friendly. They packed, labelled, moved, unpacked, hung pictures…everything and I mean everything. In our initial conversation, I had told Mary that my brother and I would do all the unpacking and arranging of furniture, but it became clear that we were overwhelmed early in the process.
Downsizing Solutions to the rescue! Mary's team had taken pictures of where everything was on every shelf and proceeded with lightening speed to unpack and place while we stood there like deer in the headlights.  What I had thought was going to be a stressful, depressing day turned into a very positive and, dare I say, fun experience.
Mary's exuberance, positive energy and complete knowledge of the job at hand inspired complete confidence and I highly recommend her company, her services, her ebullience and, above all, her professionalism."
~Jim Armstrong, Oakville | Revera Living - The Kensington Oakville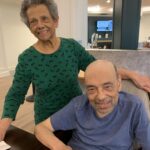 We just moved the loveliest couple into Revera - The Kensington Oakville Retirement Residence.
"Mary, you were so very, very helpful! You were also so kind, patient, positive and bubbly - always with a smile on your face. You made all the difference! We didn't want to leave our home of 39 years. We didn't even know where to start. The first time we met you, we knew you would take good care of us and you did. Your entire team were very kind and helpful. You all made us feel that everything was going to go smoothly and it did. We are so grateful that The Kensington referred you to us. We are so happy here. You have become a life-long friend to us. Thank you for everything. We could not have done this without you and your team." ~Josephine and Rodney, Oakville
The Kensington Oakville Retirement Residence  |  Revera Inc.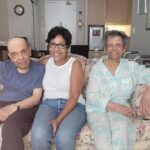 "I was fortunate to have found Mary's company when I was moving my parents out of their home into the Kensington Retirement Residence. My mom was so stressed about moving out of the home she had lived in for almost 40 years.
I reached out to Mary, explained how my mom was feeling about the move and from the first time they met, my mom had found a friend in Mary. Mary was incredible the way she put my mom at ease, talking to her about the transition with kindness, understanding & patience.
Mary really appreciates how difficult this process is. She makes the transition seamless and handles the difficult decisions in such a caring way which takes the pressure off the rest of the family.
Mary has a solid, professional team working with her to ensure the whole process runs smoothly. You walk into your new home on moving day and it truly feels like home; it feels like you set everything up yourself. I tell anyone who is looking at moving their parents out of their home to give Mary a call. I can't recommend her enough!"
~Lesley H., Oakville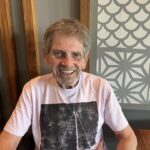 One of our largest moves to date and we nailed it!
"This is, by far, the best move I have ever had and I have moved over twenty times. Thanks to Sarah Logue Remax for the referral to Downsizing Solutions. Everyone was friendly, very enjoyable, hard working and very professional. The packers and movers worked in harmony. That helped me. It ran smoothly. Mary had it all under control." ~ Ron F, Burlington | Sarah Logue Realtor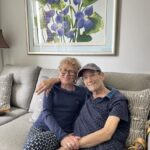 Yes, this couple is actually as adorable as they look in the picture!!!
Thank you to Julie Jones of Royal LePage for this lovely referral.
"Thank you, Mary. You and your team were always full of smiles and always willing to listen to what we had to say. This is a really useful service - something that people need. We are very thankful that you were able to show us the whys and wayfores. Thank you to Revera The Williamsburg Retirement Residence, a million times, for their bonus move-in offer to pay for our entire move!
We haven't even been here a week yet and there is so much going on at all times. What I find a real pleasure is that you know you are going to be okay here. Breakfast, lunch and dinner is amazing. We are always meeting nice people and eating fantastic food. If you are at all worried about anything, that goes away. This is a beautiful place to be in with so much space. You were a delight to work with. Everything has been surprisingly wonderful."
~ Janet and Gary B, Burlington | Revera Inc.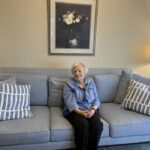 Another great move into Pearl & Pine Retirement By Signature today! "I am speechless!
I had no idea you could do everything you did. I wouldn't have known where to start. I was so nervous when Mary first came because I knew I had too much stuff and it was going to be a challenge for you. I actually felt sorry for you.
Everyone on the team was so thoughtful, courteous, friendly, helpful and cooperative. Jenn, specifically, was amazing. Thank you to Pearl and Pine for referring Downsizing Solutions for my move! From the minute they started to the minute they ended the move, nothing could have been improved on. I could never have done this without them."
~ Joan A, Burlington | Pearl & Pine Retirement Residence Signature Retirement Living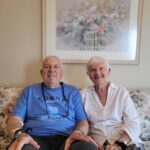 I can't even remember how many moves we have done into Pearl & Pine Retirement By Signature in the last three weeks!
This was one of our most favourite.
"We been at Pearl and Pine for three months to try it out. We absolutely love it here. All the activities you can take part in and all the entertainment they have to offer are amazing. Pearl and Pine recommended Downsizing Solutions. Also other residents recommended them as well. it is a wonderful opportunity for us to be here to meet new friends. The food is just wonderful here. It was beyond my belief that the team could pack my home up and move it to Pearl and Pine, set it up and hang pictures; all while being being so accommodating. Walking into my suite was like walking into my home. The team really worked hard at both ends. We love our new home. We had some good conversations and laughs with Downsizing Solutions' team. Amazing work. Thank you!"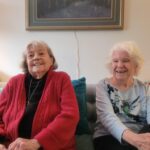 Love these sisters!
"Thank you to Martha's Landing for recommending Downsizing Solutions. They said how great you are!
The team was very wonderful, the move into my suite was smooth and quick. They went above and beyond! I was in respite so, when I walked into my suite, it was all my furniture and it felt just like home. The pictures hung on the walls were what did it. It was so nice to see my mother's and my friends' paintings hung in the perfect places. Made a big difference to my suite. Thank you."
~ Beth J, Burlington | Chartwell Retirement Residence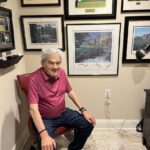 Another move to Pearl & Pine Retirement Residence  this week!
"Thanks Mary. It was a smooth move. It was a big help to me how you decluttered and determined what was important to keep or donate. You made the move very smooth which was very important to me. You even took me furniture shopping and we had fun doing that. Your team was great, friendly and easy to get along with. Mary, you were a big help spearheading the whole move. It felt like home immediately. I highly recommend Downsizing Solutions."
~David M, Burlington | Pearl & Pine Retirement Residence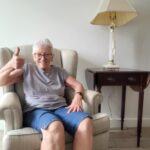 Another great move with Sarah Logue!
"I met Mary Dilly and Sarah Logue at the Seniors Expo on April 30 and then, by May 3rd, the process was started. Thank you to Downsizing Solutions for coming in to downsize me before my move. The team removed all donations out of my home. The work was very good. No problems and everything went smoothly. I was a little anxious the morning of my move but that all dissipated with the help of the team. The team is all so pleasant. I enjoyed working with them! We had fun and some good laughs! I would absolutely recommend Downsizing Solutions!"
~Debbie B, Burlington | Sarah Logue Team Logue - REMAX Escarpment Realty Inc.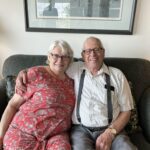 A great move into Palermo Village Retirement Residence today. Clients were so happy, they told me they were holding back tears! Great team effort with Sarah Logue Remax and Team Logue - REMAX Escarpment Realty Inc.
"We The suite looks great. We are really happy with it. We love your vision. It was so great working with you and your team. You are all lovely ladies. I am so pleased. Your movers were great also. You had so much to do and you made short work of it. This is fabulous. We are amazed by what you did. It is so beautiful how you put everything together. I would never have thought of putting the suite together like you did. I never thought it could look as nice as this! I am happy 100%!!!"
~ Cecily and Bob B, Oakville | Palermo Village Retirement Residence | Team Logue - REMAX Escarpment Realty Inc. | Verve Senior Living