Don't wait until the last minute!
Mary is a guest on CHCH Morning Live with Tim Bolen.
She reminds viewers not to wait until the last minute when getting ready to downsize.
Decluttering
Learn how Downsizing Solutions will help you in transition by guiding you through reducing the volume of your worldly possessions.
Expertise & Collaboration
What if we told you that Retirement Living IS within reach, with a team of experts available to help get you there?
Downsizing Solutions is proud to be featured as an expert collaborator in the seamless transition to luxury retirement living!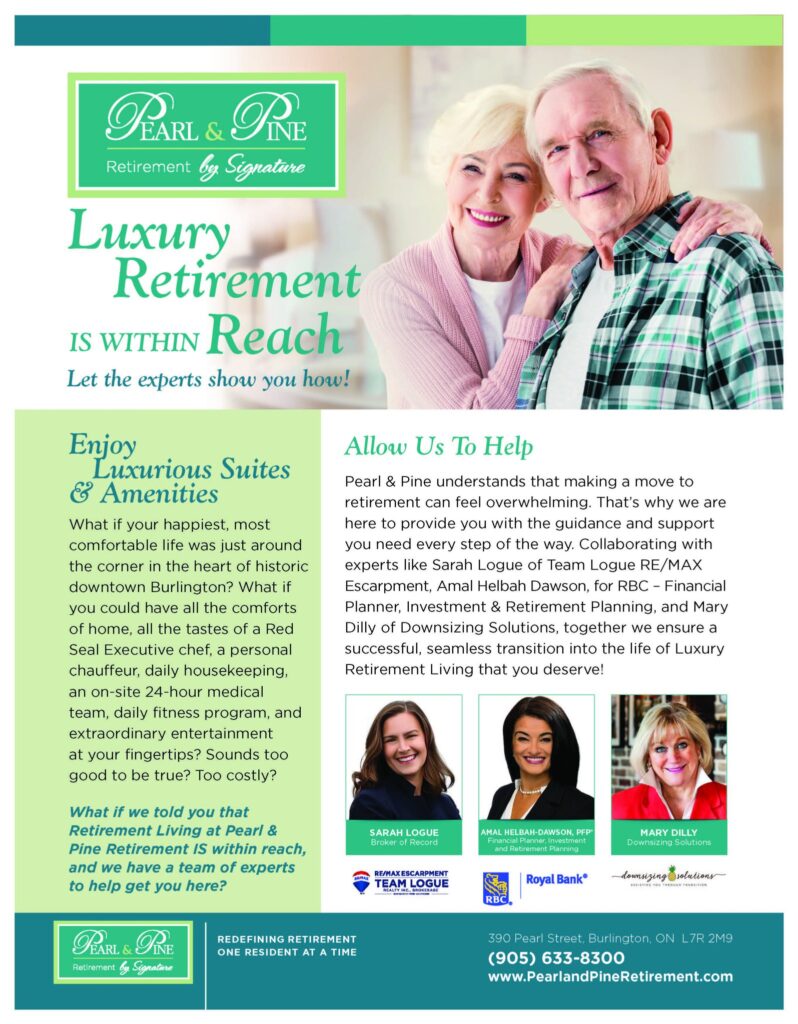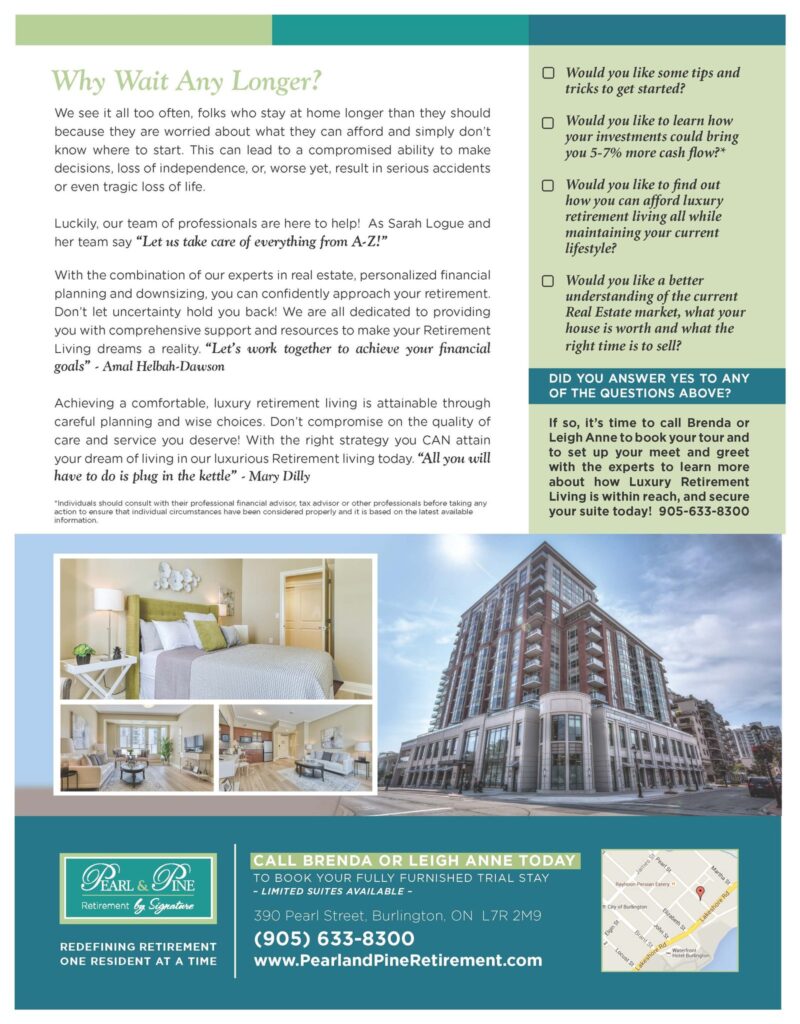 Hear first-hand from a client about what it's like to be a joint client of Downsizing Solutions and Team Logue REMAX Escarpment Realty Inc.
Listen to what Gord & Helen have to say about how the move went perfectly!
Changing Lifestyles Podcast
Sean Hartley Re/MAX Team GEMINI
Mary is a guest on Sean's Changing Lifestyles Podcast. In this episode, they discuss why Downsizing doesn't have to be "do it yourself". Their discussion includes how Mary's team of experts are here to make your lifestyle move easy and stress-less.
Radio | CKMS 102.7
Mary is a guest of The Agriculture Show today. Listen to her song choices and discussion with radio host Jeff Stager.
Raising & Fostering Service Dogs
Learn how Mary supports The Lions Foundation of Canada in the training of Dog Guides to help Canadians living with a range of disabilities.
You'll also meet Logue, Mary's 13th foster pup.
Supporting the Local Community
Learn how Mary supports the community. She co-founded and started this program to help women moving out of shelters and to support new refugee families furnish their new homes.